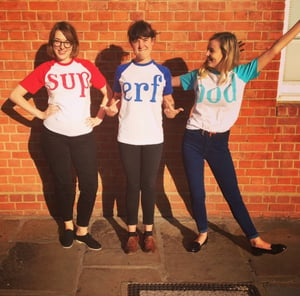 £

35.00
Superfood's debut album 'Don't Say That' is done and dusted. Due for release November 3rd on Infectious Music, it has everything you need and more.
To celebrate, the band have created some special limited edition tees so you can all look as marvellous as the three lovely humans on the cover.
All tees printed on high quality SOL Funky Contrast Tees.
£15 each or collect all 3 for £35.
*If you want different sizes for each T-Shirt, please contact sophie@deadlypeople.net*
Pre Order the album here: http://found.ee/TREzw